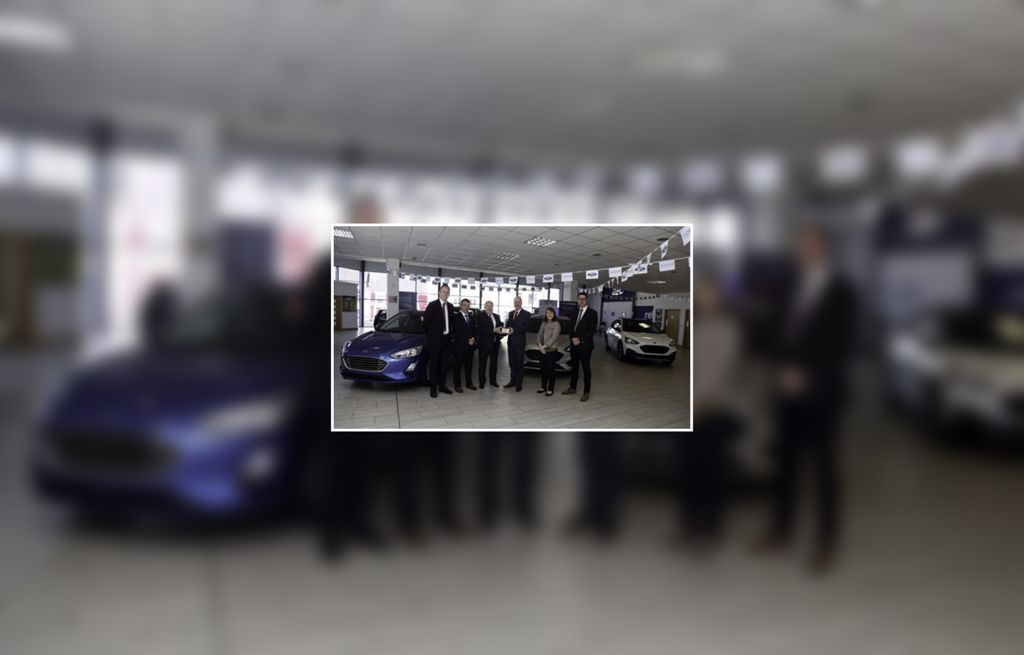 JJ Griffith awarded Chairman's Award for "Best Customer Service"
J.J. Griffith Ltd., Main Ford Dealer with locations in Claremorris and Castlebar, Co. Mayo, is delighted to have recently been the recipient of the prestigious Chairman's Award – recognising the commitment and dedication of the team at Griffiths to providing the very best customer service.
The highly-coveted award is Ford's highest accolade in respect of performance in customer service and satisfaction in sales and recognises an elite group of top performing European Ford Dealers each year.
For J.J. Griffith it is especially satisfying as it marks the third occasion of winning the Chairman's Award, having scooped the prize previously in 1996 and 2006.
Pictured accepting the award on of behalf of J.J. Griffith Ltd. is Managing Director, Mr. Jim Hughes from Mr. Ciaran McMahon, Chairman and Managing Director of Ford Ireland.
J.J. Griffith Ltd. employs 40 staff across its two locations and is delighted to report that the continuous and ongoing investment in its business has resulted in sustained growth whilst maintaining the very highest standards of attention to customer service.
Pictured from left to right.
Morgan Jennings (Senior sales executive) - David Hanly (General Manager) - Jim Hughes (Managing Director) - Ciaran McMahon (chairman / MD Ford Ireland) - Andrea Hughes (Company Director) - Jarlath O' Malley (Senior sales executive)
Contact us in Claremorris Contact us in Castlebar Email or Call Me Back
News