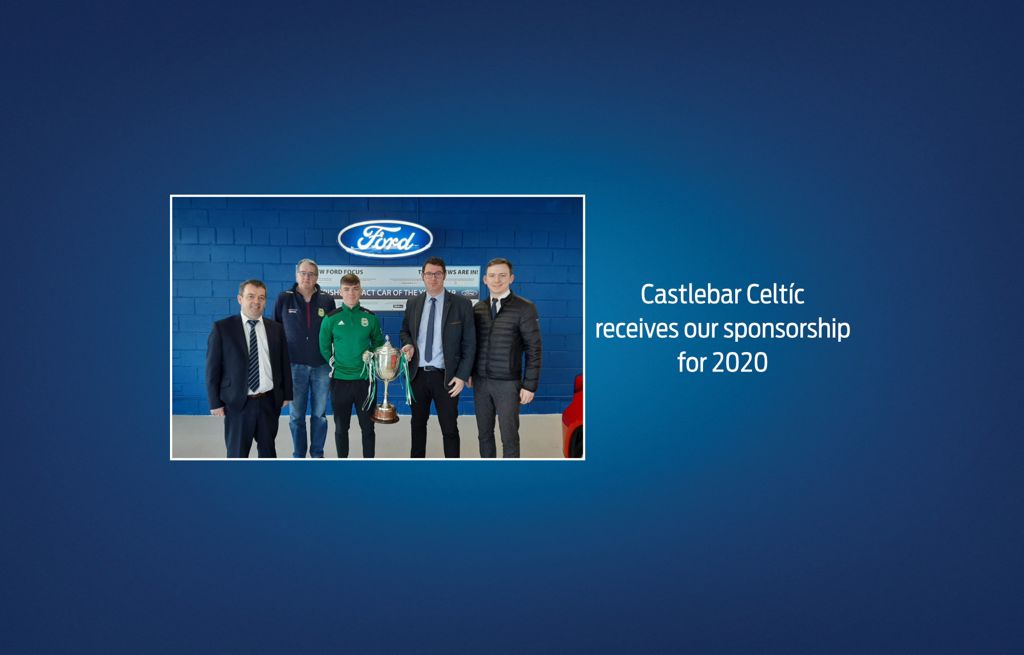 Castlebar Celtíc receives our sponsorship for 2020
Griffiths Motor Group has always been looking out for our community and that includes to support the local teams.
We have been supporting the Castlebar Celtíc soccer club for the past years and give them annual sponsorship!
We are honoured that we are able to give back to the community and support such a great team.
From left: David Hanly (General Manager), Fergie Mc Ellin, Mark Howley, Jarlath O' Malley (Senior Sales Executive), Tadhg Madden (Sales Executive)
Get in contact with us to find our more!
News